8 months doesnt even seem like that long of a time to be with someone does it?
Yes, it's that time of the month again.. unfortunatly that dumb tropical storm kept us away from each other.
Anyway, to celebrate the occasion, I stencilled my backpack. It turned out.. eh. I'm ok with the results- could've been better.. way better.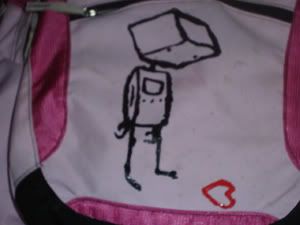 MWAH CHICAS*OS*